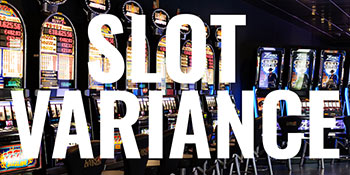 As an online slots player, you would no doubt have seen the terms "volatility" or "variance" and "Return to Player", or "RTP" mentioned when selecting your favourite game. But do you actually know how these terms relate in the way a slot game performs, or how it determines how much and how frequently you stand a chance to win at that game? No? Well, we're not only going to explain it to you, but also show you how to use your newfound knowledge to choose slots that best suit your style of play.
What is volatility in slot games?
In essence, volatility or variance (both refer to the same thing) determines how risky a slot game is to play. The classifications are low, medium or high. A low variance slot poses less risk of you losing your bet than with a high variance slot, but with the risk being higher, so too is your reward!
Top 3 Slot Casinos 2022
| RANK | CASINO | SOFTWARE | PAYOUT* | WELCOME OFFER | |
| --- | --- | --- | --- | --- | --- |
| 1. | | Multiple | 96.08% | $1500 + 150 FREE Spins | PLAY NOW |
| 2. | | Multiple | 96.85% | $1000 FREE | PLAY NOW |
| 3. | | Multiple | 96.08% | 250% + 50 FREE Spins | PLAY NOW |
* The Payout or Return to Player % (RTP) is specific to online pokies and is verified by eCogra. The RTP can vary from month to month.
What is RTP and how does it relate to volatility?
A slot's RTP (always expressed in percentage value) is the amount of wagered cash that will be returned to you as wins. For online slots the average RTP ranges between 94% and 98%. A practical illustration of that would be a return of $94 to $98 on a $100 worth of wagers. Generally, the higher the RTP, the better your chances of keeping your bankroll about the same level.
Variance however, also helps you to determine how long you can expect your bankroll to last during your time online. Statistically, a low-variance slot with a 95% RTP will pay out in small, regular wins. So, on a bankroll of $10, you could easily total $15 at the end of your session, which translates into a Return to Player of 150%. On the other hand, high variance games will offer more significant highs and lows. At the same RTP you might not see any wins for the first 15 spins, but you could win 1000x your bet at the 100th spin – that averages out to an RTP of 333% which is a considerable leap from the initial 95%.
Typically, you will find that high volatility slots have lower RTPs than low variance slots and the reason for this is that it is more profitable for casino operators in the long run. But if you have the persistence and the bankroll to see it through, you can win significant amounts.
Choose the right slot type
Slot players can be grouped according to their desired objective. One the one side you have those on a conservative budget who want play for as long as possible with little loss. Their time spent online is more for casual entertainment than chasing down a big win. If this is you, then low-variance slots are the way to go. You will sustain a healthy bankroll over the longer term, with small but frequent wins (typically within five or so spins). A good example of this type of slot is Netent's Starburst.
If you're in it to win big, and you're prepared to bet large amounts to get there, then you're what is referred to as a high-roller and slots with a high volatility will give you the thrills you seek. As mentioned, high variance slots will quickly eat your bankroll but they can award massive wins, balancing out the losses. Push Gaming's Fat Rabbit is a popular example here.
And then there's the middle ground – medium variance slots that offer the best of both worlds. Here you can achieve bigger wins than you would with lower-variance slots, and more frequently than with high volatility slots. So, if you are a player with a mid-size budget, there are plenty of these types of slots available that strike the perfect balance between win size and frequency.  Crowd favourites include Netent's Gonzo's Quest and Yggdrasil's Wolf Hunters and Microgaming's Avalon.
How to make the most of variance and RTP
Consider the following when deciding which kind of slot is best suited to your style of play:
Know the limits of each game – there's no point holding out for a big win on a low variance slot that will never come, or expecting an instant bankroll boost on a high variance slot.
Take advantage of free play / demo play games – it can be a useful tool to determine your strategy.
Set a budget and stick to it. Also, know when it's time to quit. This should be applied to any kind of casino play!
Choose to play at reputable casinos where games have been certified for fairness.
Summary
Theoretically, the higher the RTP, the better payouts a slot can give. While this is not necessarily always true due to the variance / volatility factor, it is a good rule of thumb, so we recommend you try to avoid slots with an RTP of less than 96%. Play low-variance games if you want to wager, and high-variance games if you're willing to risk more to win more.
Remember that in the long run, the house will have the edge in any casino game. This does not mean it's impossible to win, but you must understand that both wins and loss streaks make up part of an enormous statistical pool. Our aim here is to help you balance the value of your entertainment vs. the impact on your bankroll.